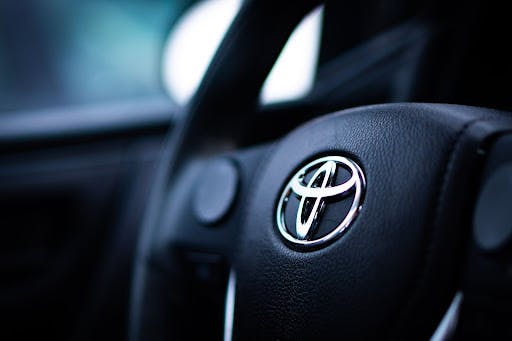 Certified Pre-Owned Advantage: The Perks You Can't Afford to Miss
Cars are expensive, but did you know that you can get a modern, pre-owned vehicle for an affordable rate? The ability to own and drive a pre-owned vehicle has many perks. This is especially true if you opt for a certified pre-owned vehicle. 
Certified pre-owned cars, trucks, and SUVs give you peace of mind that the car you're driving has been rigorously tested and proven satisfactory. If you're in the market for a used car, consider buying one that's been certified by the team at Lake Charles Toyota! 
Here's everything you need to know about the certified pre-owned advantage: 
What Does Certified Pre-Owned Mean? 
When a used car is certified, it means that it has been inspected by a mechanic before it's put up for sale at a dealership. This includes a 160-point inspection covering the vehicle's appearance, detailing, and mechanics. 
In addition to this inspection, all necessary repairs will be made. What this means for you is a guarantee that the car you're buying is in good shape at the time of purchase. This peace of mind isn't always there when you buy pre-owned instead of certified. 
Benefits of Buying a Certified Pre-Owned Car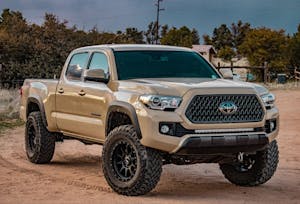 Photo by Dusty Barnes on Unsplash 
One of the top benefits of buying a certified pre-owned car is that you'll have peace of mind that the vehicle you're driving has been recently inspected and repaired. 
However, this is far from the only benefit of buying certified pre-owned. Here are a few others: 
You'll Receive Roadside Assistance
When you buy a certified pre-owned vehicle from Lake Charles Toyota, you'll also have access to roadside assistance. 
These roadside services include but aren't limited to fuel delivery, flat tires, and battery jump starts. You can access roadside assistance 24 hours a day for one year. 
You'll Get a Full History of the Car
Another significant benefit you'll get when you buy a certified pre-owned car is a full history report through CARFAX. 
A CARFAX history report includes but isn't limited to information about past registrations, junk and salvage titles, and maintenance services performed on the vehicle, as well as whether it has ever been involved in an accident. 
These stats highlight one of the many advantages of buying certified pre-owned vehicles like the Camry, Corolla, and RAV4. 
And speaking of these models, here's an overview of the types of certified pre-owned vehicles we have available on our lot (including how you can search for them). 
What Kinds of Certified Pre-Owned Vehicles Do We Carry? 
The answer is: many! The most common makes and models we have available on our lot at any time include: 
RAV4

C-HR

Corolla

Camry

Tacoma

Venza

Tundra

Sienna

4Runner

Avalon

Highlander
Best of all, many of these certified pre-owned vehicles are less than five years old, meaning you're getting a relatively new vehicle at a discounted rate from those sitting brand-new on the lot straight from the manufacturer. 
How to Browse Certified Pre-Owned Vehicles Online
If you're interested in any of the certified pre-owned cars and trucks mentioned above, then you should know that browsing our current inventory online is incredibly easy! 
To get started, all you have to do is visit our homepage and click on "Used" at the top. When you do, a menu will pop up. Click on "Certified Used Vehicles." This will bring you to our current inventory. 
Either browse page by page or customize your search by price, type of vehicle, all-wheel drive options, mileage, and more. Each listing comes with important details about the vehicle, including price, how many miles are on it, and any features included. There's even an option to estimate your payment, giving you greater buying power. 
If you're ready to explore your certified pre-owned options, then head to Lake Charles Toyota. Our team is here and ready to help! 
Let Lake Charles Toyota Help You Find the Right Certified Pre-Owned Car for You!
Are you in the market for a car or truck that's new to you? If so, and you want to have a little peace of mind about what you're buying, then opt for our wide range of certified vehicles. 
Once you find one you love, our finance center team can help you get pre-approved for financing. Just visit us online, call ahead, or see us at the dealership to get started and submit your secure finance application. 
Our Toyota-based dealership is conveniently located at 3905 Gerstner Memorial Dr. Lake Charles, LA 70607. We're open Monday – Friday from 8:00 am – 7:00 pm, and Saturday from 8:00 am – 5:00 pm. We look forward to seeing you soon and walking you through all the ways you can save through the certified pre-owned advantage. 
Back to Parent Page