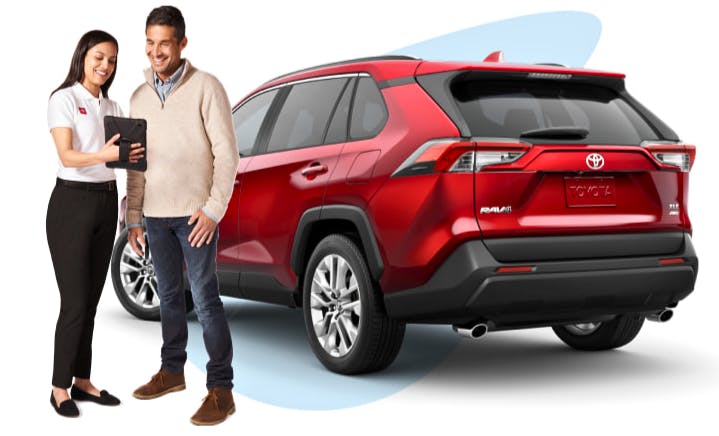 5 Benefits of Buying a Certified Pre-Owned Vehicle
By Lake Charles Toyota Admin
Embarking on an exciting car-buying journey often presents the classic dilemma: should you choose a new or used car? At Lake Charles Toyota, we provide the perfect solution to this puzzle with our outstanding certified pre-owned vehicle options. These automobiles offer the best of both worlds: the reliable assurance of a new car and the cost efficiency of a used one, ensuring you receive exceptional value for your money.
Our vast selection of Certified Pre-Owned (CPO) vehicles, guided by our friendly and knowledgeable sales team, makes Lake Charles Toyota your ultimate destination for a seamless car buying experience. We invite you to explore the advantages of choosing a CPO vehicle. Head over to Lake Charles Toyota today and let us help you find the car that perfectly fits your lifestyle and budget.
Thorough Inspection for a Certified Pre-Owned Vehicle
One significant advantage of certified pre-owned vehicles is the rigorous inspection they undergo. Before a used car earns the 'certified' title, it must pass a comprehensive, multi-point inspection process by trained professionals. This examination covers everything from engine performance to the vehicle's cosmetic condition. As a buyer, this also gives you confidence that the car you're considering has met stringent quality standards, eliminating any surprises down the road.
Financing Options for a Certified Pre-Owned Vehicle
Financial considerations often play a substantial role in car-buying decisions. Fortunately, certified pre-owned vehicles typically also come with attractive financing options. While used cars usually have higher interest rates, certified pre-owned vehicles often benefit from lower rates, sometimes on par with those offered for new cars. Our Finance Center at Lake Charles Toyota works diligently to provide you with the best possible financing options, making your purchase easier on your wallet.
Large Selection of Vehicles to Choose From
At Lake Charles Toyota, we understand that every driver has unique needs and preferences. That's why we pride ourselves on offering a broad selection of CPO vehicles. Whether you're searching for a rugged SUV for family adventures, a fuel-efficient compact for city driving, or a luxurious sedan for cruising in comfort and style, we have something for everyone. Our expansive selection also ensures you find the perfect vehicle that fits your lifestyle and budget.
2018 Toyota Yaris iA
The 2018 Toyota Yaris iA is a compact, fuel-efficient sedan powered by a 1.5-liter four-cylinder engine with 106 horsepower. With a six-speed manual or automatic transmission, it's a suitable choice for city driving and long commutes. Its standard features are impressive for its class, including a 7-inch touchscreen, a six-speaker audio system, two USB ports, Bluetooth, a rearview camera, and a low-speed forward collision warning system. The interior comfortably seats five, with fold-down rear seats for additional cargo space. Despite its affordability, it boasts sporty styling and quality interior. In short, the 2018 Toyota Yaris iA offers reliability, fuel efficiency, and safety features at a great value.
2020 Toyota Camry LE
The 2020 Toyota Camry LE is a midsize sedan known for its dependability and excellent fuel efficiency. It's equipped with a 2.5-liter four-cylinder engine that produces 203 horsepower and an eight-speed automatic transmission. Standard features include a 7-inch touchscreen, Apple CarPlay and Android Auto, a six-speaker sound system, Bluetooth, a rearview camera, and Toyota Safety Sense, a suite of advanced safety features. The interior also offers comfortable seating for five and a spacious trunk. The 2020 Camry LE combines performance, comfort, and safety, making it an excellent choice for a family sedan.
2020 Toyota Highlander L
The Toyota Highlander L is a three-row midsize SUV renowned for its reliability, comfort, and advanced safety features. It comes equipped with a 3.5-liter V6 engine, delivering a solid power and fuel efficiency balance. The Highlander L also features a well-equipped cabin with eight seats and a suite of standard technology, including a touchscreen infotainment system, smartphone connectivity, and a rearview camera. It also includes Toyota Safety Sense, an array of driver-assist technologies. The Highlander L provides generous cargo space, making it a popular choice for families and adventure enthusiasts.
2020 Toyota Tacoma SR
The 2020 Toyota Tacoma SR is a robust midsize pickup truck known for its off-road prowess and durability. It's powered by a 2.7-liter four-cylinder engine producing 159 horsepower and a six-speed automatic transmission. Standard features include a 7-inch touchscreen, Apple CarPlay and Android Auto, a Wi-Fi hotspot, and Toyota's Safety Sense suite of advanced safety technologies. The Tacoma SR offers seating for four and a generously-sized bed for hauling.
Reliability
Reliability is a key consideration when purchasing a vehicle, and CPO vehicles excel in this area. These vehicles should run smoothly and reliably thanks to the meticulous inspection and reconditioning process. This assures you that your car from Lake Charles Toyota will be dependable. It also reduces the likelihood of unexpected repairs after purchase.
Extended Warranty with a Certified Pre-Owned Vehicle
Another substantial advantage of CPO vehicles is the extended warranty coverage they offer. This extra protection also goes beyond the original factory warranty, often covering significant mechanical components and sometimes including roadside assistance. Additionally, this warranty provides you with the peace of mind of knowing that if any covered parts need repair or replacement, the costs will typically be handled. And when you do need service, you can rely on our expert Service Center at Lake Charles Toyota to take care of your vehicle with the highest level of professionalism and care.
Visit Lake Charles Toyota Today to Find a Certified Pre-Owned Vehicle
At Lake Charles Toyota, we're committed to helping you find a vehicle that meets your needs and provides excellent value for your investment. We offer a comprehensive selection of reliable, thoroughly inspected CPO vehicles, attractive financing options, and extended warranty coverage. And we make the car-buying process easier and more rewarding.
Don't just take our word for it, though. Visit our dealership to test drive a certified pre-owned vehicle and experience these benefits firsthand. Our friendly sales team is ready to assist you every step of the way. And our Finance Center and expert Service Center are here to ensure your car-buying and ownership experience is as seamless as possible.
Back to Parent Page