Enjoy Safe Driving with Toyota Safety Sense™ in Lake Charles, LA
As vehicle technology becomes more intuitive, so does the level of safety. Throughout the new Toyota lineup, there's a bundle of active safety features called Toyota Safety Sense™. If you've recently driven around Lake Charles in a new Toyota car, SUV or truck, you've already experienced the advancement behind the Toyota Safety Sense™ suite. When you shop the new inventory at Lakes Charles Toyota, you'll see that this advanced safety suite comes standard on most brand-new Toyota models.
The Purpose of the Toyota Safety Sense™ Suite
When Toyota rolled out Toyota Safety Sense™, the goal was protecting Toyota drivers and passengers as well as Louisiana pedestrians and other vehicles. With an array of driver-assist technologies, Toyota was able to address the biggest on-road risks: frontal and nighttime collisions and unplanned departures from designated lanes. By sending visual and audible alerts, Toyota Safety Sense™ strives to promote greater driver awareness and lessen collision triggers.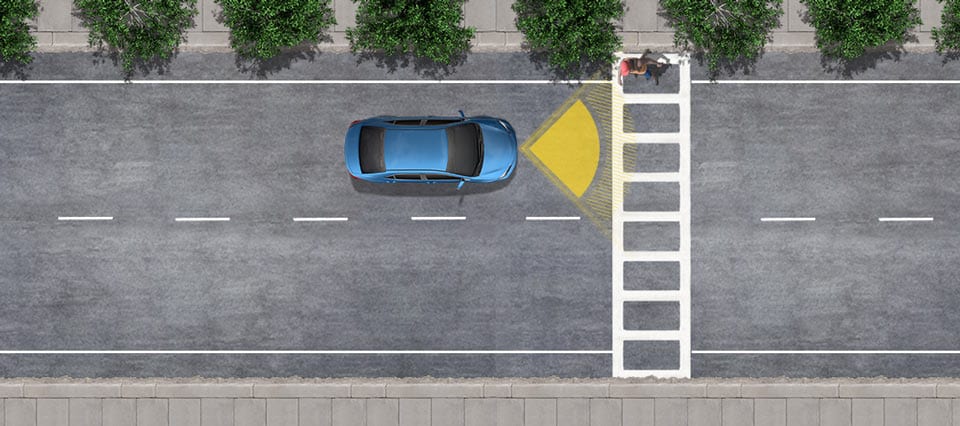 Six Toyota Safety Sense™ Features
Pre-Collision System with Pedestrian Detection: With the help of a radar sensor and integrated camera, your Toyota will pick up the presence of pedestrians and vehicles. It will then alert you if there's potential for a collision so that you can react and activate your brakes. If you fail to brake, the system can automatically slow you down to minimize frontal damage. 

Lane Departure Alert: If you drift out of your designated lane without a turn signal, this feature will send visual and audible cues. These alerts can help you redirect your car to the center of your lane when traveling over 32 mph. Toyota models with electronic power steering will also include Steering Assist, which makes automatic corrections to your lane position.
Automatic High Beams: When driving at night, you'll always have top-notch visibility with automatic high beams. When traveling over 25 mph, this feature automatically shifts between your high and low beams based on oncoming traffic. Using an integrated camera, your Toyota will sense the headlights of other vehicles in Lake Charles headed in your direction.
Dynamic Radar Cruise Control: Once you activate a preset speed, you won't have to worry if there's a change in traffic. Your Toyota will use an integrated camera and radar, located on the front grille, to sense the speed of the vehicle in front of you. It will then adjust your speed accordingly to avoid a collision. It can slow you down and then return you to your preset speed.
Road Sign Assist: Wherever you're traveling in Lake Charles, you'll always know the speed limit thanks to this feature. It will also broadcast important road warnings like do not enter, stop, and yield signage. It uses its forward-facing intelligent camera to broadcast these signs onto your Toyota multi-information display.
Lane Tracing Assist: This feature works in unison with full-speed range dynamic radar cruise control. It observes road lines and the positions of other vehicles to help keep your Toyota centered in its lane. Drivers will see the vehicle's position on the multi-information display. This feature works well in heavy Louisiana traffic.
Get Standard Toyota Safety Sense™ on Your Toyota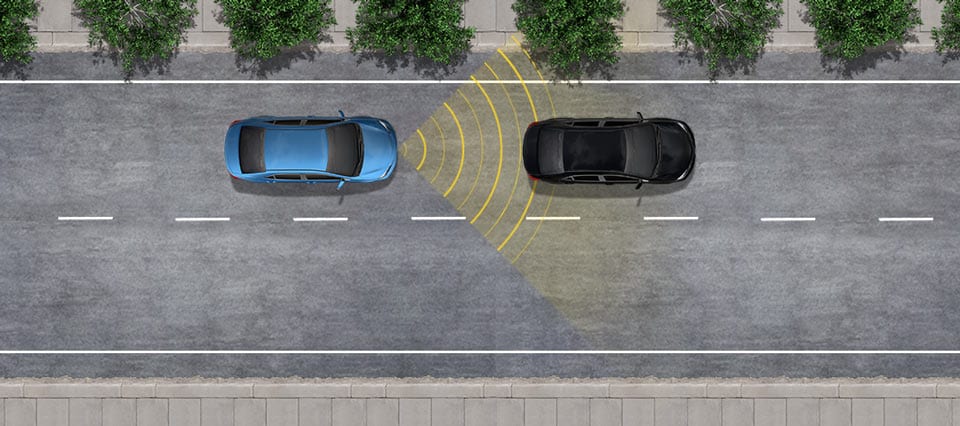 In the latest Toyota models, the standard Toyota Safety Sense™ proves how seriously the automaker takes its commitment to active safety. Inside the bundle of safety features, you will find six technologies that work together to keep you out of harm's way while traveling in Lake Charles, LA. Now that you know about the Toyota Safety Sense™ benefits, you can turn your focus to the new Toyota Corolla or RAV4 at Lake Charles Toyota showroom. 
Come to Lake Charles Toyota if you're ready to experience a new level of safety and security during Louisiana commutes. Experience Toyota Safety Sense™ firsthand during your Toyota test drive today.