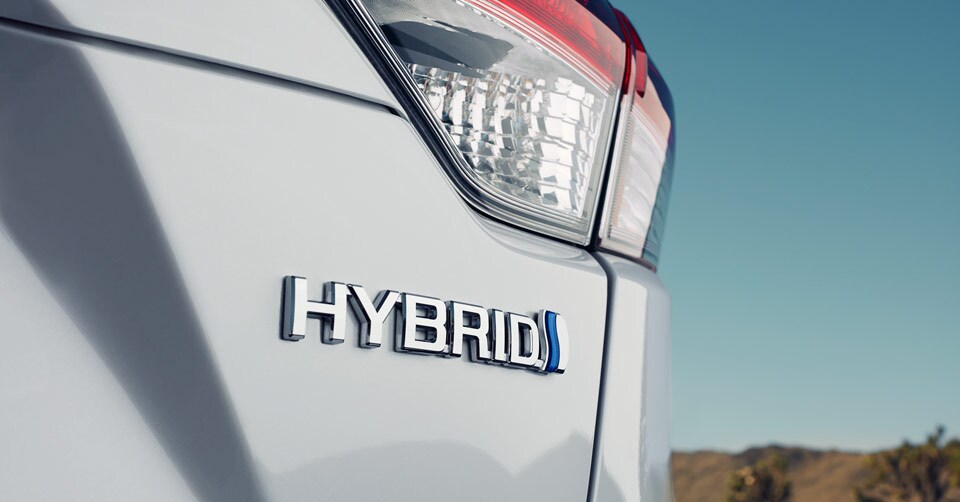 Research Hybrid Toyota Models available from Lake Charles Toyota
Toyota is famous for its Prius lineup of hybrid vehicles, but for the 2019 and 2020 model years the number of hybrid models available from Toyota goes far beyond just the famously-efficient hatchback. Almost every Toyota model now has a hybrid variant, offering incredible fuel economy in even the largest SUVs. And these aren't the lifeless hybrid systems of yesteryear either. Many of them are highly capable of delivering a versatile and engaging driving experience while saving you money at the pump.
Which Toyota Models Are Available As Hybrids?
Toyota Prius
Toyota Prius Prime
Toyota Prius c
Toyota Camry
Toyota Corolla
Toyota Avalon
Toyota RAV4
Toyota Highlander
In short, nearly the entire Toyota lineup offers a hybrid model, so if a Prius isn't your cup of tea, you don't have to make any compromises to reap the benefits of a hybrid-driven vehicle.
For the first time ever, the world-famous Toyota Corolla is available as a hybrid. Offering 53 miles per gallon in the city and 52 on the highway, this attractive compact has a starting MSRP of just $22,950, making it one of the most affordable hybrid models available.
The sporty Camry and luxurious Avalon sedans are also available with hybrid-drive systems, so you can have a larger sedan with outstanding fuel economy.
For you crossover and SUV drivers in the Lake Charles area, Toyota offers hybrid versions of the RAV4 and Highlander hybrid, so you don't have to sacrifice space or capability to save fuel.
And of course, the full lineup of Prius models is still available. The Prius, Prius, and Prius C all offer the famous Toyota hybrid they always have, in a more attractive package than ever before.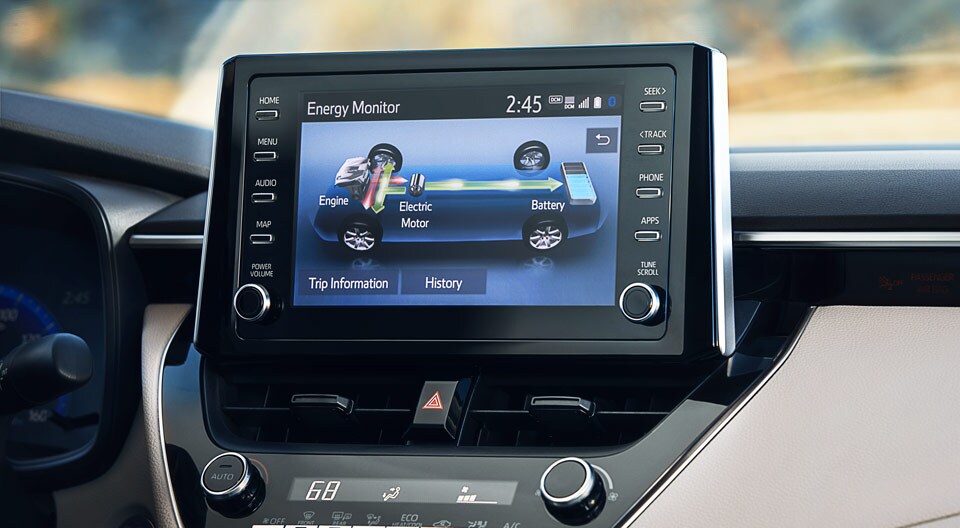 Can You Tow With A Toyota Hybrid?
Yes. The Toyota Highlander Hybrid is capable of towing up to 3,500 pounds when properly equipped, while the RAV4 Hybrid can trailer up to 1,750 pounds. That's serious capability to go along with serious fuel economy.
How Capable Are Toyota Hybrids?
Hybrid systems have been labeled as uninspired or lackluster when compared to their traditional counterparts. With the new lineup of Toyota Hybrid models, that just isn't true.
And if you're looking for power from your hybrid sedan, the Camry and Avalon hybrid models are both equipped with a 176-horsepower hybrid-drive system that produces 163 pound-feet of torque.
How Does The Toyota Hybrid System Work?
For many the term "hybrid" means fuel economy, but understanding how it works can help you take full advantage of what it has to offer in terms of fuel savings.
Toyota was the first to introduce a "full" hybrid system. This system combines a battery-powered electric motor and a traditional internal combustion engine which can both work together and independently from one another.
Toyota calls this system Hybrid Synergy Drive, and it encompasses the six major components that make up the full hybrid experience. This intelligent system controls power from both the electric motor and combustion engine and utilizes gyroscopes and a throttle position sensor to combine them for precise efficiency and performance when you need it.
Why Is Fuel Mileage Better In The City Than On The Highway With A Hybrid?
In slow traffic, the intelligent Hybrid Synergy Drive system allows for the combustion engine to be cut off completely, so just the electric motor is pulling you along. This offers immense fuel savings while city driving and is the reason that the city miles per gallon estimate is often greater than what can be achieved on the highway. This runs counter to what you would find on traditional combustion engine vehicles and serves as proof of the value provided by a hybrid Toyota model.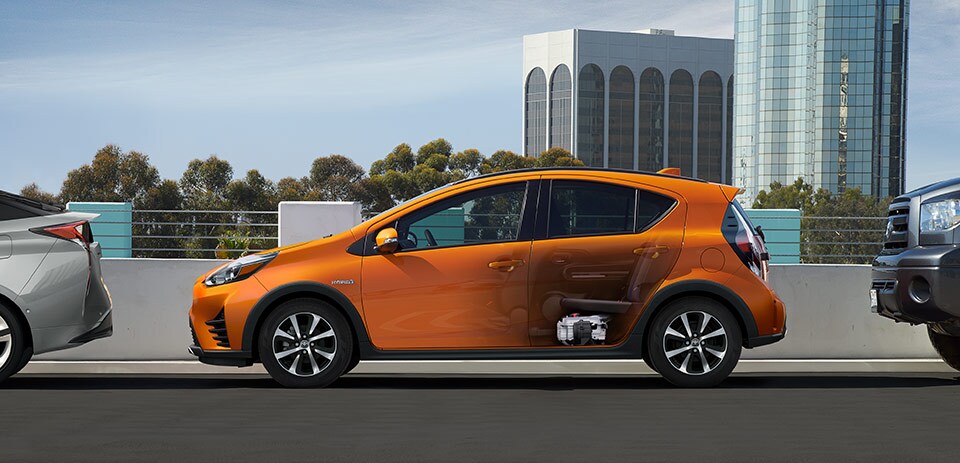 How Does The Hybrid Battery Stay Charged?
If not plugged into a source of energy, how can a hybrid battery be recharged? Simply put, the Toyota Hybrid system utilizes engine braking to divert energy back into the batteries for later use. Whenever you lift of off the throttle or press the brakes, the system knows to activate and turns forward momentum into electricity that recharges the batteries, and allows your electric motor to continue powering you forward.
Learn More at Lake Charles Toyota
Many drivers are still getting to know hybrid drive systems and what they're all about. If you still have questions or want to test drive a Toyota Hybrid model to experience it for yourself, visit our dealership and speak to one of our experts today!