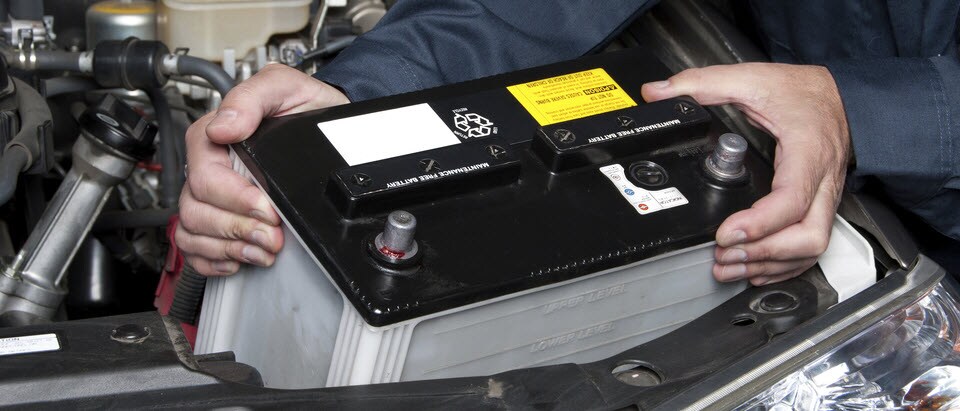 Don't Let an Old Battery Slow You Down - Proper Maintenance and Service are Available in Lake Charles
The battery under your hood is an essential part to keeping you on the road. Without it, your engine won't start, and you could be stranded. At Lake Charles Toyota, we can help you before you get stuck, with a routine diagnosis and checkup appointment in our service center.
Generally, a vehicle's battery lasts around six years. Many factors can affect this number, including climate and how often you drive. But, as rule, your vehicle's battery will most likely need to be replaced every few years, and our team can help.
We have special equipment in our Lake Charles, LA service center that can perform electronic diagnoses on your battery to determine if it's getting weaker and coming up for possible replacement. Getting your battery inspected by our professional, trained and certified experts is a great way to avoid getting stuck on the side of the road with a car that won't start.
Of course, if your battery has already seen the extent of its lifespan and is ready for replacement, we can help with that as well. If you're the DIY type of driver who likes to tinker with your vehicle and perform your own replacements, our expert parts center can help by custom ordering the perfect fit for your vehicle. We only work with genuine manufacturer parts, or parts that are recommended by the manufacturer, and we can help you get the perfect battery for your Toyota car, SUV, or pickup truck.
Not the DIY type? No problem. Use our convenient online service schedule form to find the perfect day and time for your day and bring your vehicle into to see our team. We'll help you with all your routine maintenance and occasional service appointments, including those necessary battery replacement appointments.